Me: *SCREAMS IN EVERYONE'S EARS* LUCID DREAM COMES OUT IN TWOOOOOO
DAYYYYYYYSSSSSSSSSSSSSS
You guys:AHHHHH SARAH! WHAT THE HECK IS LUCID DREAMS?!?!?!
Me: OWL CITY CINEMATICSSSSSSSSSSSSSSSSSSSSSSSSSSSSSSSS
You guys: Your Owl has a cinematic city??
Me: NO.
CINEMATICS IS THE NEWEST ALBUM
ANDDDDDDDDDDDDDDDDDDDD ONE OF THE SONGS COMES OUT IN
2
DAYS!!!!!!!!
You guys: ....
Me: YAYYYYYYYYYYYYYYYYYYYYYYYYYYYYYYYYYYYYYYYYYYYYYYYYYYYYYYYYYYYYYYYYYYYYYYYYYYYYYYYYYYYYYYY
You guys: Here we go again.
Me:YYYYYYYYYYYYYYYYYYYYYYYYYYYYYYYYYYYY
You guys: Why does it always have y's in it?
Me: IDKKKKKKKKKKKKKKKKKK-Ok! Time to post! You guys keep distracting me.
You guys: We dis-.... just.. just post Sarah.
Me: K!
You guys: Well?
Me: ?
You guys: We're waiting.
Me: OK
Today I bring to you...............
A few details you never noticed! Well, you might have..
1.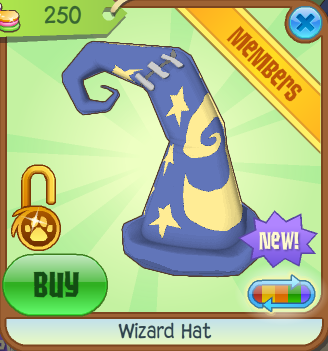 On this wizard hat, there are what appear to be... stitches? I never really realized this until a few days ago!
This pie hat shows to be angled towards the left, but when you put it on..
Its facing the bottom!
This...
its..
its just hanging out of nowhere! Unless..
ITS A BOOBY TRAP!?
These type of items, are said to be from "The Lost City" a very very old city..
But..
WHY DOES IT LOOK SO FUTURISTIC?! It annoys me so much XDD
You can make pet mantis's look murderous
and haunt your dreams.
Dangerous Spikey Eggs!
Even if inside the egg is..
I wonder where the spikes came from?
AJHQ is obsessed with spikes!(Who knew)
And uhm..
see answer for mantis.
Despite J2 being removed as a Jambassador before these came out, AJHQ still made it so you could become a spinny boi, they continued to put these memes on stickers for vidcon, plus on the Daily Explorer when they were showing everyone you could become a pet koala, which I thought was quite unfair to J2, despite it being AJHQ's game.
ITS NEARLY IMPOSSIBLE TO ROTATE THIS THING.
ITS
IN
FUR
I
AT
ING
Its in fur at ing :D
OK That's all for nowwwwwww!
Byeeeeee
PEACE
<3
NINJAS!